Good evening everyone! We hope you had an enjoyable Easter &/or Passover. As many of you may know, April is Autism Awareness month. Tonight, April 2, people were asked to "Light It Up Blue" to help raise awareness. Many businesses and colleges participated, including the Empire State Building and Kutztown University. We did our part by covering our front porch light with a blue gel.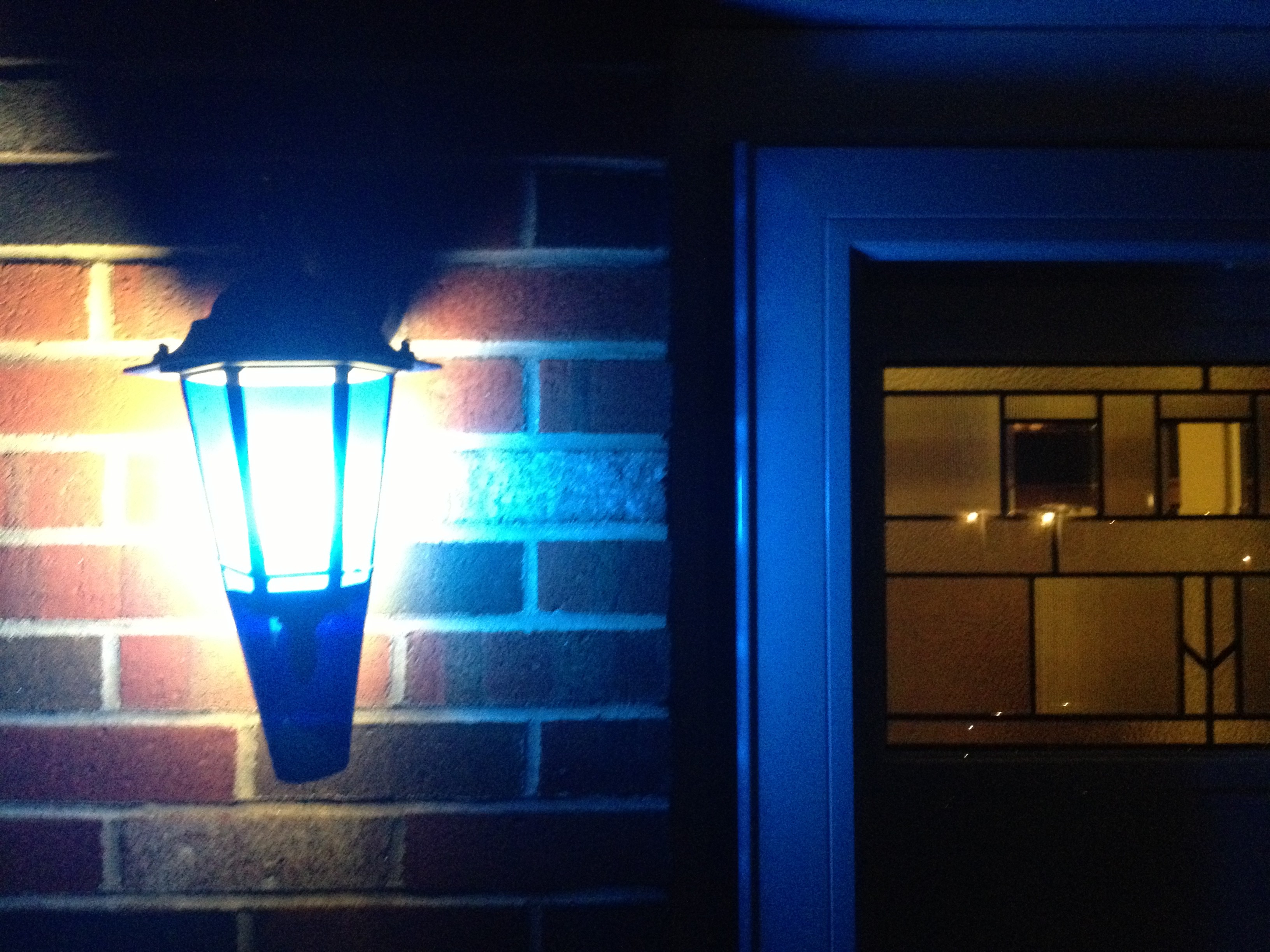 We have always supported charities and services for autism and are looking forward to donating audio equipment for the 2nd Annual Zumbathon on June 1st to benefit KidsPeace's Autism Services. Details for the Zumbathon are available on our Facebook page, which can be accessed from our website. Please consider coming out to support these programs while getting in shape! If you are looking for additonal resources on Autism, consider visiting Autism Speaks' website. On behalf of all the youth that benefit from the autism programs, thank you for all your continued support! -Jim
For those of you asking "What's a gel?", a "gel" is a cellophane like material that is used to filter the color of white lights typically emitted by par cans and flood lights. The name comes from gelatin, which is what the filters were historically made of. Gel sheets are still sold in 20″ X 24″ sheets, which is the same dimension of a standard baker's sheet also reflecting the gelatin history. We had this gel left from back in the "ol' skool par can days" prior to LED lighting becoming available. LED lights now provides unlimited colors without gels.